Imagine getting a hefty fine in the mail for something you didn't do and also noticing your toll account has been deducting money for roads you haven't travelled on.
Well that's exactly what happened to one Australian mother. and she's not the only one.
"There is a zoom in shot of the number plates and you can tell something is slightly off," Karley Saidy-Hennessey, 34, said.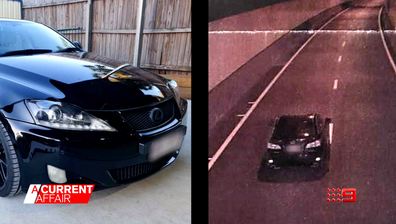 READ MORE: Tens of thousands of dollars of gnocchi stolen in heist
It's the same colour, make and model of car as hers and the number plates look identical, but one is real and the other is fake.
"They said ok well we've had reports of that car with paper number plates driving around Brisbane City," she told A Current Affair. 
Ms Saidy-Hennessey is a mother of three who runs a disability and mental health support business.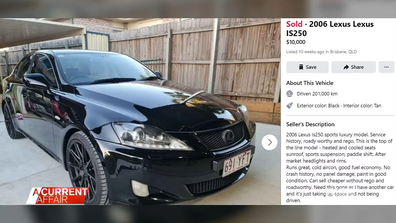 READ MORE: Elderly man was denied pension because of name change decades ago
She said she's always been on the right side of the law, until now.
"My concern was if I were to be driving that car with a client in the car, if we were to be pulled over and arrested or what not, that would have been quite distressing for a client of mine. It also wouldn't have been a good look for the business either," she said.
The 34-year-old recently listed her black Lexus for sale on Facebook Marketplace and Gumtree but she made a…