MANILA, Philippines — The Bangko Sentral ng Pilipinas (BSP) on Thursday advised the public to carefully check their banknotes to ascertain the genuineness of the Philippine currency.
The BSP issued the advisory following reports circulating in social media and messaging apps on the existence of alleged counterfeit 1000-Peso banknotes.
Under Republic Act No. 10951, counterfeiters of Philippine currency are subject to the penalty of imprisonment of at least 12 years and 1 day and a fine not exceeding two million pesos, the central bank warned.
To check the authenticity of the new generation currency (NGC) banknotes, the BSP advised the public to use the "Feel-Look-Tilt" method to check the security features.
A detailed illustration of this method has been posted on BSP's website.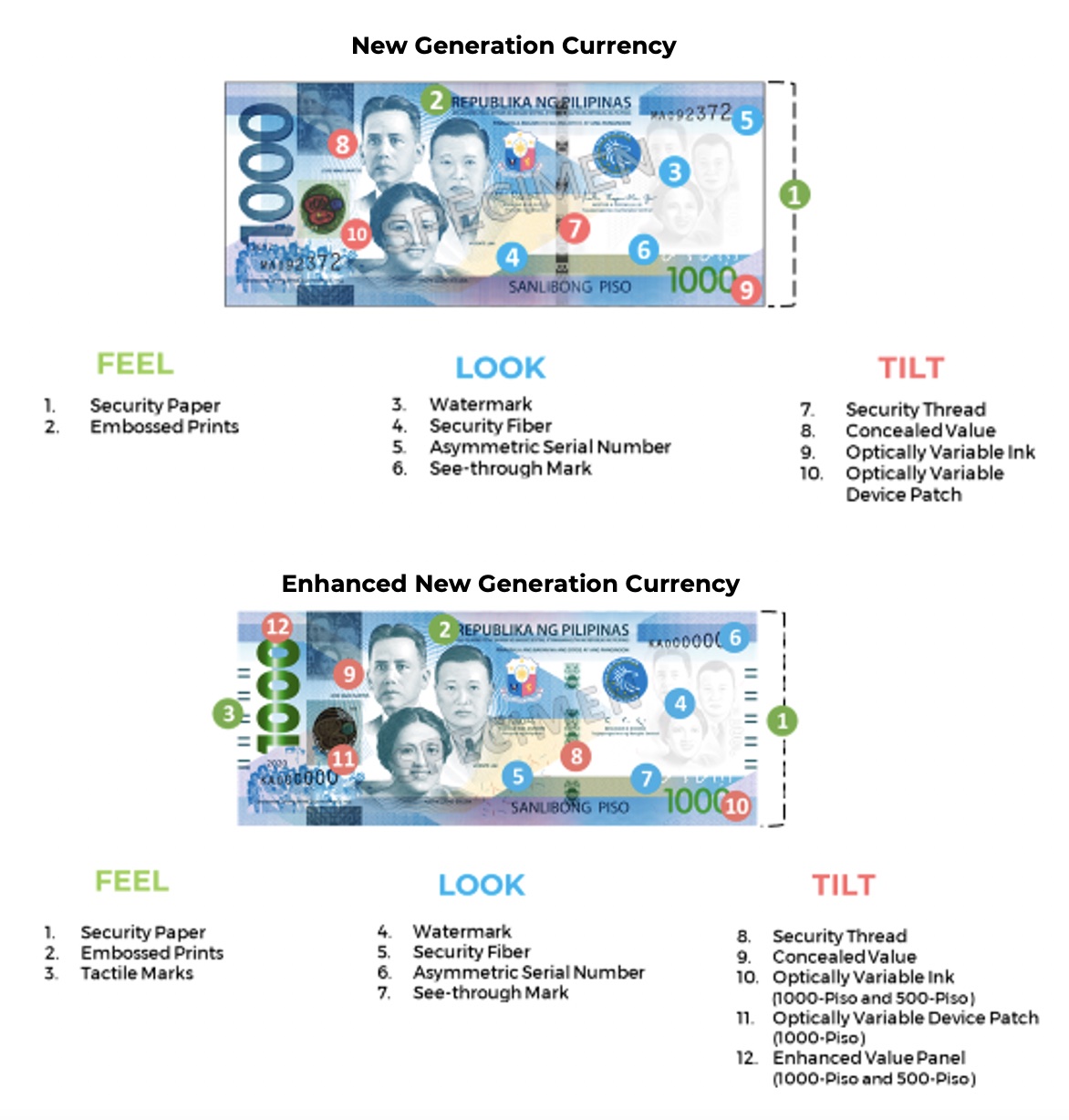 "From January to June 2021, the BSP led five successful law enforcement operations that resulted in the arrest of 14 individuals and the filing of nine separate criminal charges," the central bank said.
The BSP also said it regularly conducts public information campaigns to educate the public on the design, security features, and proper handling of Philippine currency as well as relevant laws, policies, and programs.
"The BSP enhanced the New Generation Currency (NGC) banknotes to incorporate the latest anti-counterfeiting technology and improve the visual and tactile differentiation of each denomination," it said.
The central bank advised the public to immediately report any information…