New research has revealed Australian pockets are taking a serious hit, losing out on more than $4.8 million per year to online shopping scams.
With the busiest weekend of the year for online retailers around the corner – Black Friday – Australians are being warned to head into the silly season this year 'with caution'.
A report published by Reviews.org found New South Wales residents had been hit the hardest by online shopping scams, recording a loss of $1.55 million to date through 2021.
Victoria closely trailed behind at $1.51 million, while Queenslanders reported a loss of more than $888,000 to date.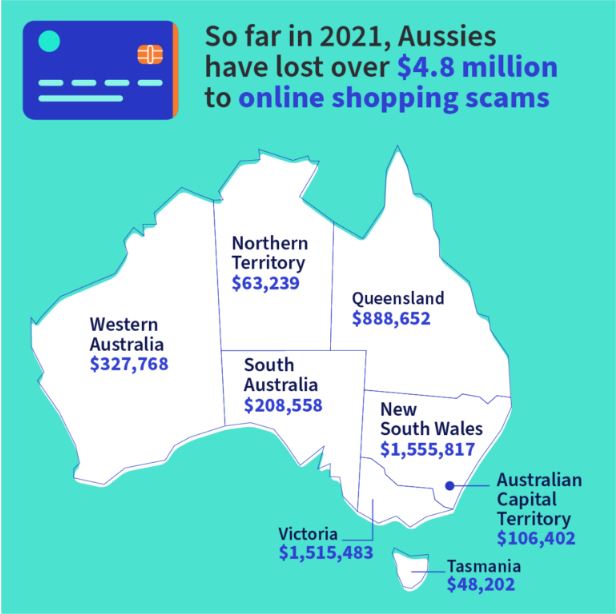 Source: Reviews.org
The rise in online shopping scams has been fuelled by the rapid growth of online shopping with brick-and-mortar retailers closed throughout the pandemic due to lockdowns. 
Online shopping scams are generally associated with the less technologically-savvy older generation, yet Reviews.org noted the age group that lost the most to online shopping scams were Millennials aged 25-34 years.
Reviews.org found August 2021 had the highest number of online shopping scam reports to date, with 2,318 reports resulting in an estimated loss of $975,000.
Futher, Reviews.org noted the largest amount of money lost by Australians was through scams via email, reporting more than $2 million lost so far this year.
Phone and text messages had the highest number of reports to the Australian Competition and Consumer Commission (ACCC), with 7,526 reports…