Safety expert Cathy Pedrayes has warned the public about a hotel credit card scam travellers have fallen victim to.
Pedrayes, who shares her tips on TikTok @cahtypedrayes, says the scam involves a phone call to your room alleging the credit card you used to check in with has been "declined or lost".
In the video we see Pedrayes sitting in bed ready for a relaxing night in when the phone rings and scammers try to trick her into revealing her credit card details over the phone.
She says in the video: "Watch out for this scam!
READ MORE: Kate channels her inner Bond girl as royals arrive for No Time To Die World Premiere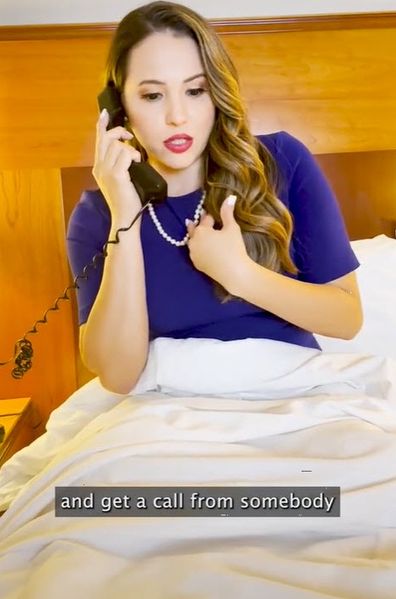 "If you're staying at a hotel and get a call from somebody saying they're the front desk and your credit card was declined or lost, it's probably a scam!" she tells viewers.
"Don't give out your credit card information over the phone. Instead, hang up, go to the front desk in person, and report your call. You'll also want to verify your payment."
Judging from the comments section it seems this scam is one many have fallen victim to.
"I work at a hotel and this is very true," says one hotel worker. "Never give out your information over the phone."
Another says, "This happened to me! He tricked me by knowing the exact amount my room service bill was, so I trusted it."
"This happened to me," says another. "I told him I would come to the front desk later. He called at…