Preorders are live
Fans and haters alike soon can have a 7-inch Gov. Ron DeSantis nodding on, overlooking their desk in their work-from-home office.
On Friday, the National Bobblehead Hall of Fame and Museum unveiled its design for the 46th Governor of the Free State of Florida's bobbling buddy as part of the "Protect the Heroes" COVID-19 fundraiser. Bobblehead aficionados can preorder the DeSantis figurine for $25 after customers on both sides of the aisle piled on requests for the HOF and Museum to add DeSantis to its fleet of Governor bobbleheads.
"After taking a bit of a break from Governor bobbleheads, we started to get more requests for a bobblehead of Gov. DeSantis," National Bobblehead Hall of Fame and Museum co-founder and CEO Phil Sklar said. "A lot of those requests came from people who approve of the Governor while some came from people who think DeSantis is a 'bobblehead.' Regardless, we wanted to add Gov. DeSantis to the collection and give people the opportunity to have a bobblehead of Florida's Governor."
However, don't purchase it as a present for the holidays. The bobblehead won't ship till February. Shipping will be a flat $8 rate.
DeSantis' bobblehead design features him standing at a lectern, a familiar scene during the pandemic.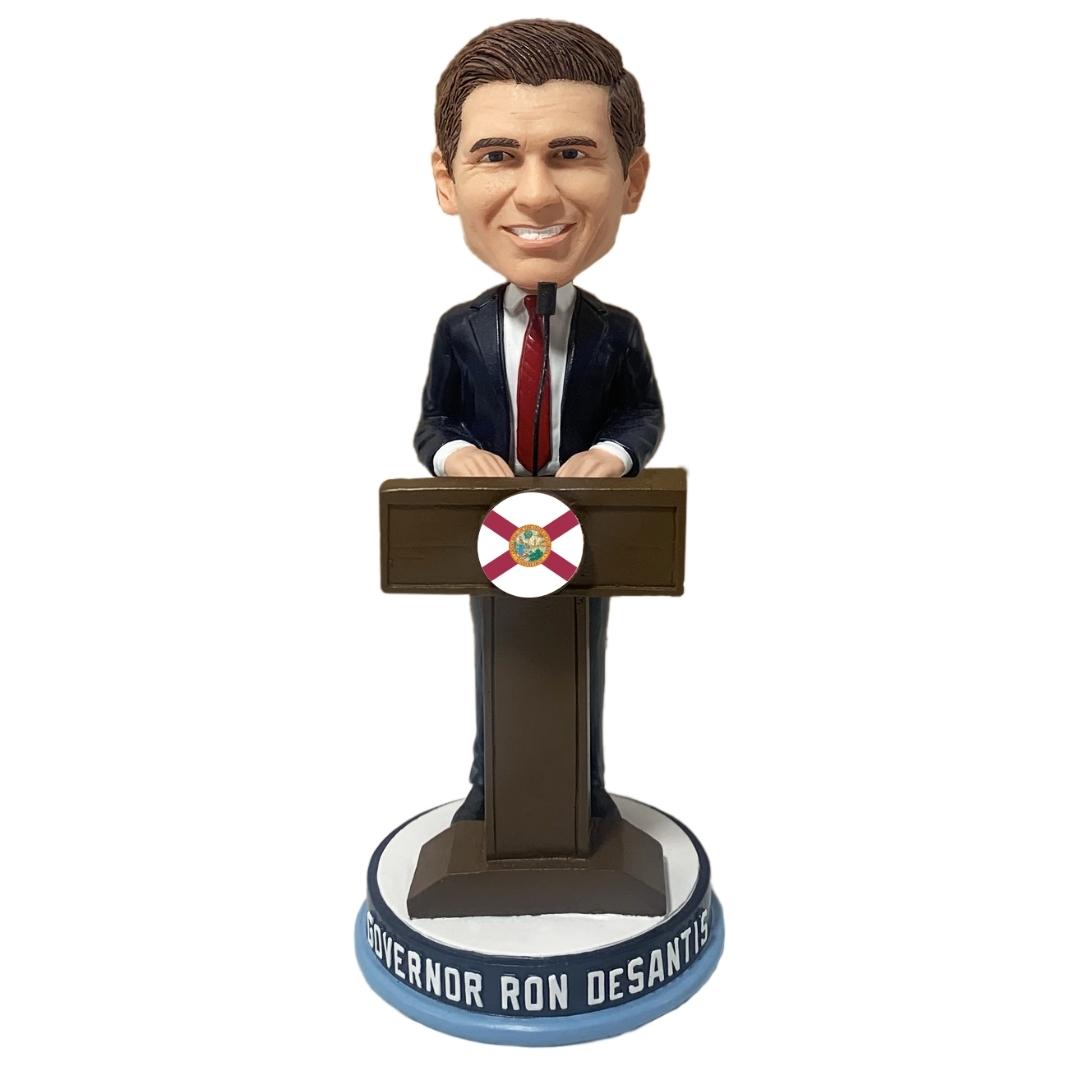 DeSantis and Texas Gov. Greg Abbott are the latest Governors to join the store's line of bobbleheads. Preceding them were 13 Governors from both sides of…